INERGIO

is a spin-off from EPFL and HEIG-VD, developing and commercializing innovative energy systems based on miniaturized fuel cell technology.
An independent solution that deliver uninterrupted power using commercial fuels. A light weight and ecological power source that offers an extremely high autonomy. 
Our vision is to deliver power whenever and wherever needed.   The technology behind INERGIO is a product of more than 10 years of research at Swiss higher education institutions. Different aspects and technological challenges of micro-SOFCs have been studied and valuable know-how is developed through several PhD thesis.
Electrical Engineer Internship 100%
Are you interested in fuel cells, hydrogen and new energies? would like to challenge yourself working within a deeptech startup? would like to work on a prototype that is getting ready for commercialization?
We are looking for talented Master students or graduates to join our team
We offer a 4-6 months internship with the possibility for a permanent hiring at the end of the internship.
We are looking for a talented Master student or graduate to join our team.
We are looking for profiles with background in:
Electronic circuit design
PCB layout
Microcontroller programming
HMI interface programming
Gestion of various type of sensors and actuators
High efficiency DC/DC converter
Low power electronic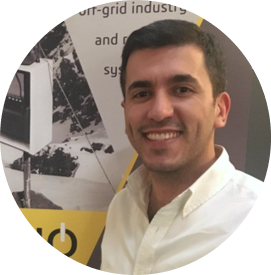 Dr. Mahmoud Hadad
CEO
Holds a PhD in material science and engineering from EPFL and is the inventor of the technology and he has founded the company. He is in charge of business development, funding raising and defining the company strategy.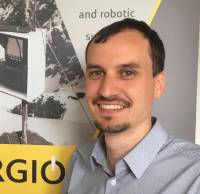 Luc Conti
CTO

Has a master in microengineering from EPFL. He has more than 4 years of experience in product and process development in a start-up environment.
Payam Vahdati
Product Developer
Msc. EPFL material science & engineering 5 years of experience as R&D engineer.
Brian Odermatt
R&D intern
Has joined the team as part of his master studies at EPFL in microengineering with a background in microsystems and low-power units. He will be working on reliability and system performance optimization. 
Legal address:
EPFL innovation park, CH-1015, Lausanne, Switzerland
Delivery address:
Chemin de la Raye 13
1024 Ecublens