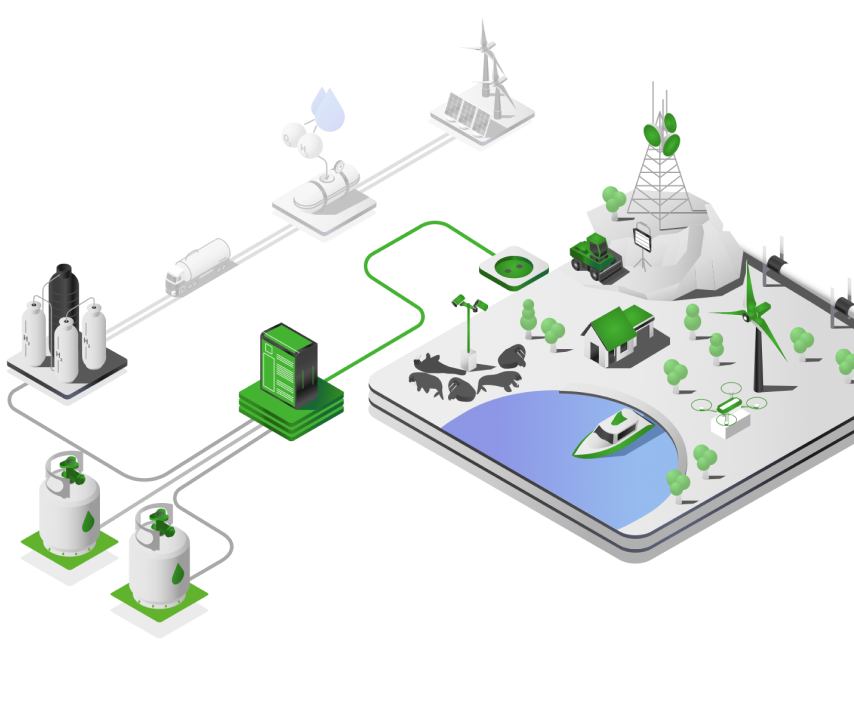 Green Power


for today,
and tomorrow!
Unleash on-demand power with our Hybrid Fuel Cell Pack! It runs on any fuel – from propane and natural gas to Hydrogen and Ammonia.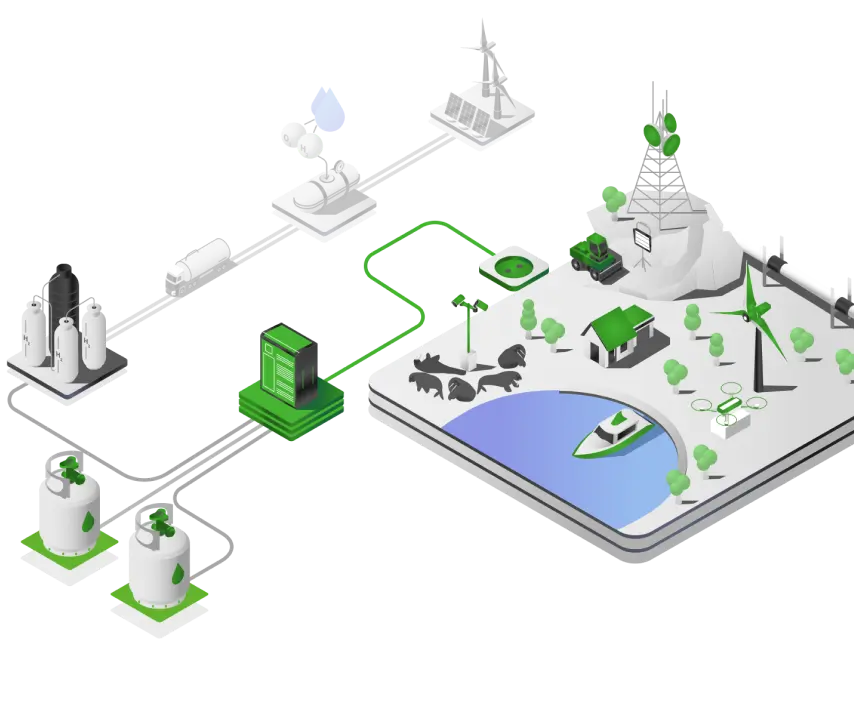 Clean
No toxic emissions. No fumes. No leaks.

Mobile
10x more autonomy than Li-ion battery.

Quiet
All the power without all the noise and any moving par.

fuel flexible
from commercial propane to ammonia and green hydrogen

Dependable
Independent from grid and Independent from weather conditions! No unexpected maintenance.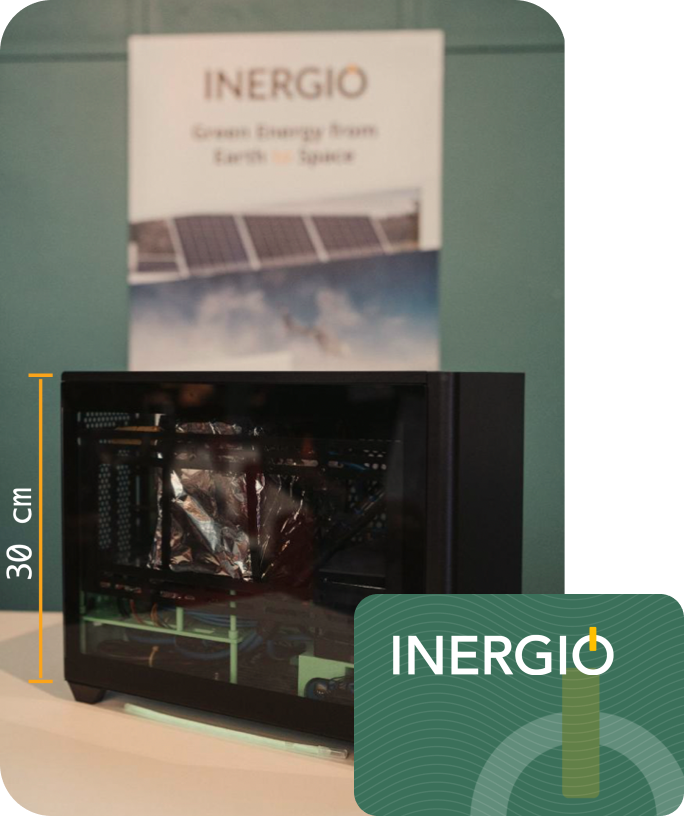 As simple as your BBQ grill on your balcony
Would you like to use Natural Gas, Biogas, or Hydrogen?
No problem, you just need to tell the system…
Frequently asked questions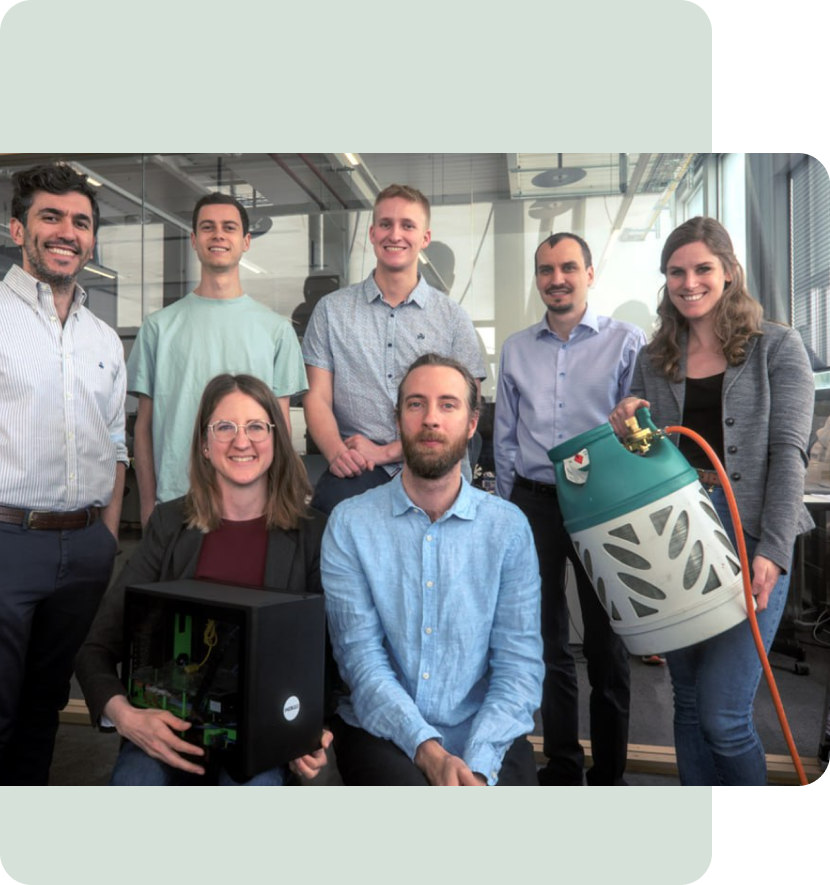 Would you like to see how we work at INERGIO?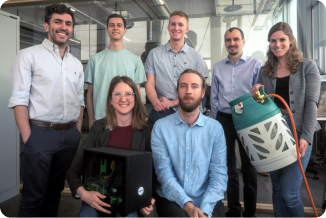 Founded in August 2020, INERGIO Technologies SA is based in Lausanne, Switzerland. Concerned by Climate Change, we build clean, lightweight and efficient power generators based on Fuel Cell technology.
The technology is based on more than 15 years of research to introduce a fuel flexible fuel cells system that could benefit from available fuels today, and could switch to future energy carriers such as Green hydrogen and ammonia without any technical modifications. We are a spin-off from EPFL and HEIG-VD. $
See what all the talk is about.
See what all the talk is about.