INERGIO

is a spin-off from EPFL and HEIG-VD, developing and commercializing innovative energy systems based on miniaturized fuel cell technology.
An independent solution that deliver uninterrupted power using commercial fuels. A light weight and ecological power source that offers an extremely high autonomy. 
Our vision is to deliver power whenever and wherever needed.   The technology behind INERGIO is a product of more than 10 years of research at Swiss higher education institutions. Different aspects and technological challenges of micro-SOFCs have been studied and valuable know-how is developed through several PhD thesis.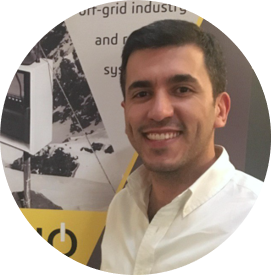 Dr. Mahmoud Hadad
Director
Holds a PhD in material science and engineering from EPFL and is the inventor of the technology and he has founded the company. He is in charge of business development, funding raising and defining the company strategy.
Dr. Cecilia Giovinazzo
Product Developer
Has a PhD in microelectronics from Politecnico di torino . She brings along hands-on experience to build up our minimum viable product (MVP) and lead the process to manufacture.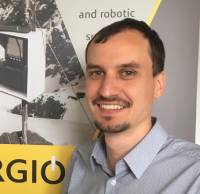 Luc Conti
Industrialization Manager
Has a master in microengineering from EPFL. He has more than 4 years of experience in product and process development in a start-up environment.
Julien Maritz
Electrical Engineer
As a HEIG-VD engineer he has been involved in multiple startup projects at early-stage. He is responsible for the electrical control system design and development as well as mechanical designs and product packaging.